Keeneland Racing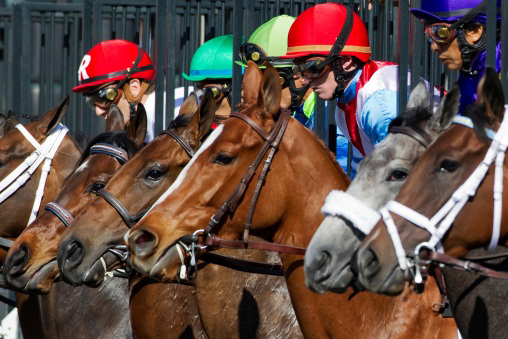 News Release
For Immediate Release
Keeneland Will Raise Purses for Spring Meeting
LEXINGTON, KY (February 12, 2013) – Keeneland will increase purses for overnight (non-stakes) races for the upcoming 2013 spring race meeting—highlighted by notable increases for maiden and allowance races for horses three - year - olds and up.
The minimum purses for maiden and allowance races for three-year-olds and older will increase to $58,000 while those same purses for two-year-olds will increase to a minimum of $52,000. Previously, those races were run for a minimum of $50,000 regardless of age. Additionally, Keeneland will increase the purses for all claiming races by $1,000 each.
Over the 16-day meet, these increases will add more than $627,000 to the purse pool, raising Keeneland's average daily purses to more than $540,000, ranking it among the highest in North America. Keeneland already has one of the of the richest stakes programs in the country, with spring stakes purses totaling $3.625 million.
"We believe it is important to support all levels of our racing program. By boosting purses for our overnight races, we are able to reward those horsemen who compete at Keeneland day after day, bringing their full stables here every April and October," said Vice President of Racing W.B. Rogers Beasley. "It is important to recognize their commitment to us. Fortunately, the Thoroughbred market appears to have stabilized, allowing us to make these purse increases. Obviously, without the support of our
Investing in racing's future since 1936 consignors and buyers at our auction sales, and the wagering public during our live
meetings, this would not be possible."
Keeneland's purses are fueled by the proceeds from its four annual auctions as well as revenue from all-sources wagering on Keeneland's live racing, and profits from Keeneland Select, its advance deposit wagering business.
"True to our mission, Keeneland continues to invest in the betterment of Thoroughbred racing—even as that mission is made increasingly difficult because we are competing against racetracks that are funded by alternative gaming revenue," said
Keeneland President and CEO Bill Thomason. "We remain committed to finding ways to help our industry and our horsemen because we believe racing is a great sport, and we remain excited about its future."
Keeneland's 16-day race meeting begins on Friday, April 5 and continues through
Friday, April 26.
Link to Keeneland 2013 Spring Meet Condition Book
For more than 75 years, The Keeneland Association has devoted itself to the health and vibrancy of the Thoroughbred
industry. As the world's largest Thoroughbred auction company, Keeneland conducts sales every January, April,
September and November. Its sales graduates dominate racing across the globe at every level. In April and October,
Keeneland offers some of the highest caliber and richest Thoroughbred racing in the world. Uniquely structured, Keeneland
is a private, for-profit corporation that returns its earnings back to the industry and the community in the form of higher
purses, as well as millions of dollars in charitable contributions for education, research and health and human services
throughout Central Kentucky. To learn more about Keeneland, visit us online at www.keeneland.com.
For more information contact Amy Gregory at 859 361-3490 or Julie Balog at 859 288-4250